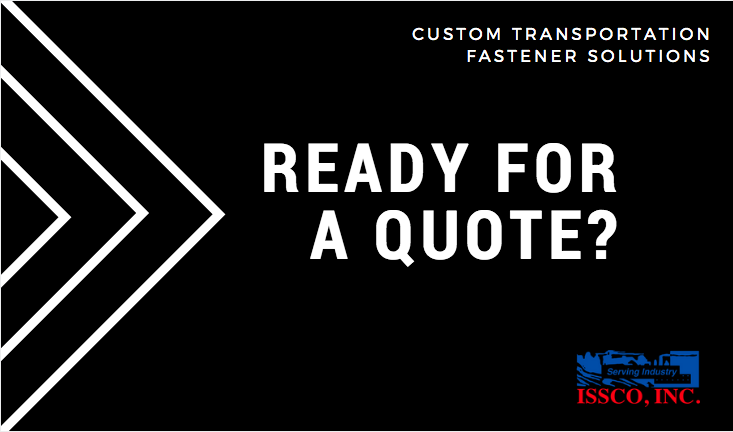 Fasteners for Transportation and Hauler Industry
For those in the transit and hauling industry, like heavy truck and trailer repairs or Original Equipment Manufacturers (OEM), it is critical to use fasteners that have been designed to precise specifications. Not only does ISSCO assist with these rigorous demands, but our full range of services have also allowed us to present our customers with an entirely new degree of quality and performance.
Some of the issues with fastener production and quality can be eliminated by using the design expertise of fastener manufacturers. However, not all fastener manufacturers are created equal, so it is important to do your research and choose a manufacturer who not only has the expertise and capacity to meet strict specifications, but also can incorporate design features that encourage efficiency on assembly time and cost, all while improving the quality and streamlining the process. ISSCO has a proven track record of providing support, solutions, and quality products to our customers for the past 43 years and counting.