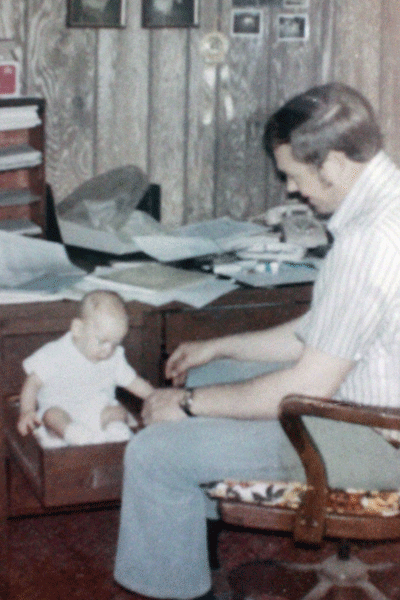 ISSCO, Inc. was founded by our current CEO Joe L. Davis Jr. in the basement of his Independence, Missouri home. Joe was in the fastener distribution business for years, but in 1974 he decided to open his own company. ISSCO was established with one goal in mind: efficiently and successfully servicing our customers. We've spent years perfecting the distribution of quality fasteners including bolts, nuts, screws, sockets and much more. Our product lines and inventory levels will continue to reflect our commitment to our customers throughout the Midwest. 46+ years later and we continue to build successful customer relationships with that same goal.
Shortly after ISSCO emerged, Joe rented his first warehouse in Blue Springs, Missouri where he hired his first salesman. With business continuing to advance, space was limited and the team moved to Kentucky Road in Independence, Missouri in the early 80's. Finally, in 1986 ISSCO bought our current warehouse in Lee's Summit, Missouri where we can most effectively service our customer-base as a fastener distributor and supplier. With the new space and resources, Joe's two sons Jake and David joined the ISSCO team truly making it a family, locally-owned business. Many of the staff members have been with ISSCO for 30+ years and have helped to develop the company into what it is today.
In 2013, ISSCO expanded and bought BTM Manufacturing to allow us to better serve customers. Also, as a co-owner of Majestic Packaging, the added values of distribution, manufacturing, consulting and packaging makes ISSCO an unparalleled full service industrial hardware supplier.
Our loyal customers throughout America's heartland are the reason we were able to start ISSCO, Inc. We're very thankful for the opportunities that have been presented to all of us over the past 46+ years. We will continue to value every customer as a business partner, knowing that our long-term success can ultimately only be a result of the success of our customers.