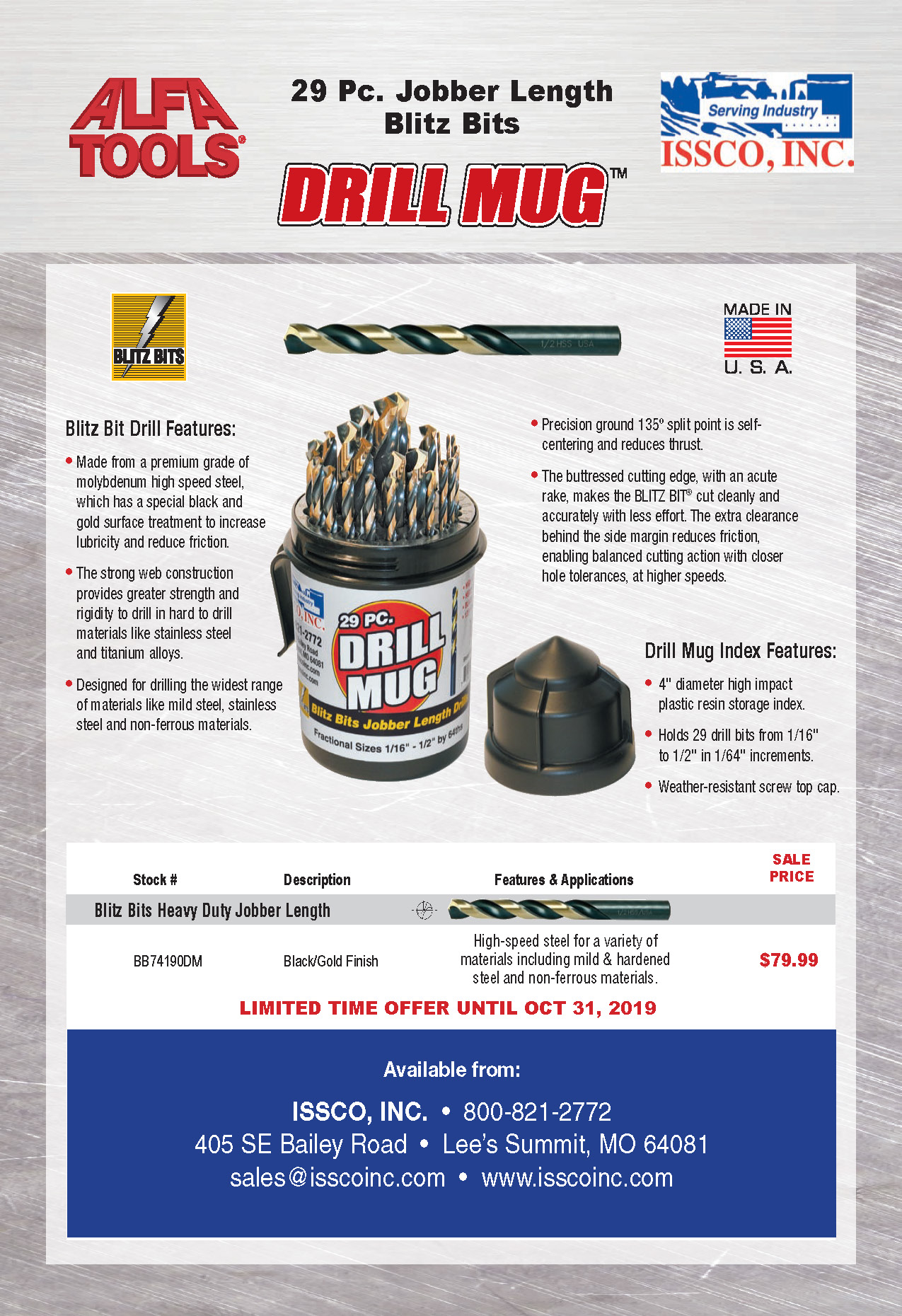 ISSCO, INC. has partnered with Alfa Tools for their 29-pc jobber length blitz bits Drill Mug. The discounted price is $79.99 and is only valid October 1-31, 2019. Black and gold finish meets high-speed steel to create a variety of materials including mild & hardened steel and non-ferrous materials.
Blitz Bit Drill Features:
• Made from a premium grade of molybdenum high speed steel, which has a special black and gold surface treatment to increase lubricity and reduce friction.
• The strong web construction provides greater strength and rigidity to drill in hard to drill materials like stainless steel and titanium alloys.
• Designed for drilling the widest range of materials like mild steel, stainless steel and non-ferrous materials.
• Precision ground 135º split point is self-centering and reduces thrust.
• The buttressed cutting edge, with an acute rake, makes the BLITZ BIT® cut cleanly and accurately with less effort. The extra clearance behind the side margin reduces friction, enabling balanced cutting action with closer hole tolerances, at higher speeds.