Davis Family – Fastener Minute or Two…
Welcome to our blog. Read more about ISSCO, Inc. and our products and services!
2 minutes reading time
(467 words)
ISSCO Announcement: Larry Lawson Obituary
We encourage you to take a moment and watch the below video from ISSCO, INC. President, Jake Davis.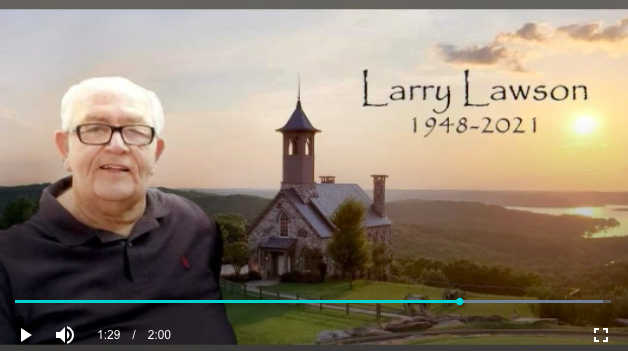 Larry Don Lawson met his Lord and Savior Jesus Christ on September 15th, 2021 at St. Luke's East Hospital in Lee's Summit, MO. He was attended by family after a battle with COVID Pneumonia. Larry was 73 years of age. He was born in Indio California on February 3rd, 1948 to Dean and Anna Lawson. Larry graduated from Mollala High School outside of Portland, Oregon in 1966. He served his country while based at Naval Station Norfolk Virginia where he met and married the love of his life Ann Turner Lawson in 1971. Larry and Ann celebrated their 50th wedding anniversary this year.After an honorable discharge from the Navy, he studied Engineering completing a 4-year program in two years. He later moved his family to the Kansas City area where his 5 children, 8 grandchildren, and 3 great-grandchildren reside. Larry embodied the entrepreneurial spirit of the American Dream. He co-owned and operated a successful environmental service firm for many years. He had a strong work ethic and continued working past retirement age transporting organic material, trim, and manufacturing parts.
Larry loved God, his family, and his country. He taught his children to know and love God. He put others above himself and exemplified both sacrificial generosity and selflessness. He adored his grandchildren giving them special nicknames, attending games, birthdays, and programs, and never letting them forget how crazy about them he was. He had an intelligence, dry wit, and a brand of humor all his own. His laugh was infectious. He enjoyed many things including making breakfast for his family, watching sports and classic westerns, critiquing singing competitions, always correctly predicting the winners of Miss America pageants, hiding easter eggs for the kids, listening to sermons by Rev. John MacArthur, and taking vacations to Hawaii which he considered his happy place.
He was active in the church for many years serving in the bus ministry and participating in the church bowling league among other things. Larry only became bolder in his faith, telling a coworker about Jesus and patiently answering his questions up until he fell ill. He wasn't afraid to stand up for his beliefs. Larry was a special man, Husband, Father, Brother, and Son. He was so very loved and will be greatly missed here on Earth until he is met again in Heaven.
He was preceded in death by his parents and his Sister Lorene Webber. He is survived by his wife Ann Turner Lawson, children: Brian Lawson, Steven Lawson, Tracy Lawson-Gusewelle, Lynnell Hayes and Greg Lawson, grandchildren; McKenzie, Nate, Maddye, Grant, Emily, Kate, Isla, and Jac, great-grandchildren; Grace, Bronx, and Ezra, and his Brothers Garry and Parry Lawson. Family and friends attended a military honor service at the Missouri Veterans Cemetary Chapel in Higginsville, MO on Wednesday, September 22nd.