Davis Family – Fastener Minute or Two…
Welcome to our blog. Read more about ISSCO, Inc. and our products and services!
1 minute reading time
(39 words)
ISSCO Gives Back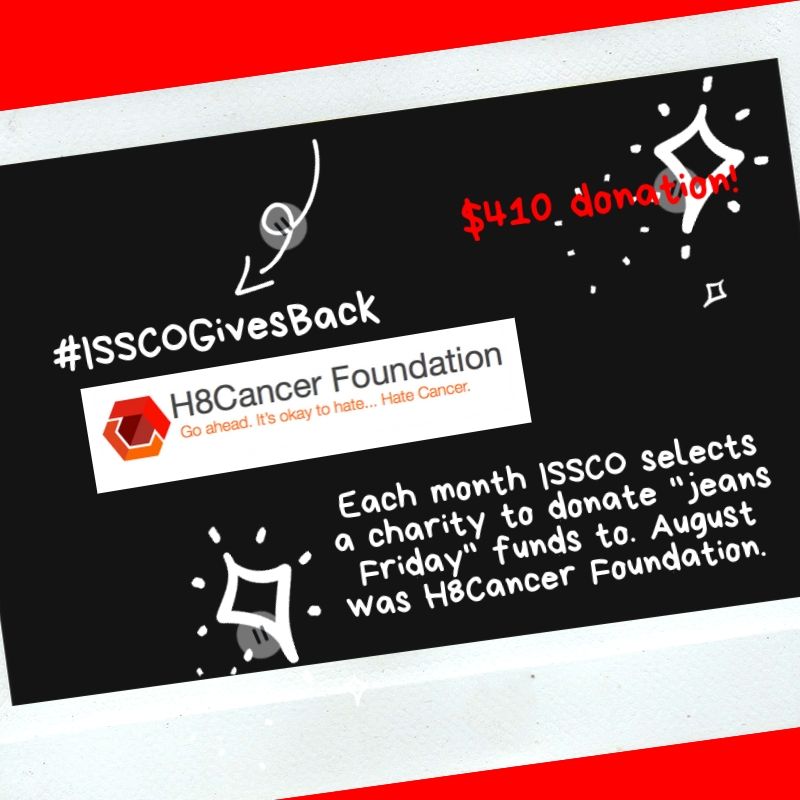 Each month ISSCO, INC.
selects a charity to donate our Jeans Friday
funds to... August's recipient was
H8 Cancer Foundation. ISSCO employees collected $205 and the amount was matched by the management team, donating $410 total to H8 Cancer!