ISSCO is able to fulfill all your common and personalized fastener material needs as we strive to be an original and service-based distributor, packager, manufacturer, and leader. We are pleased to carry all the useful and popular standard and metric fasteners, including Bolts, Screws, Nuts, Locknuts, Washers, Sockets, Rods and Pins. We proudly offer many variations for your fastener needs as well as full service manufacturing and distributing services.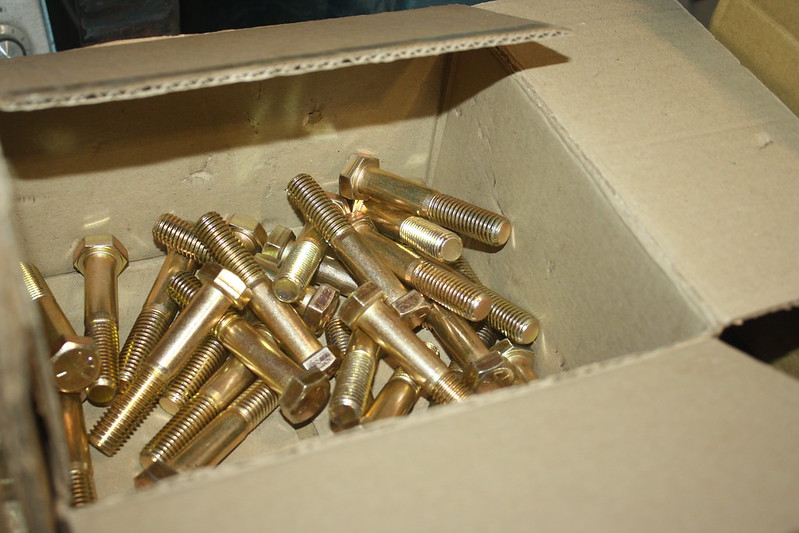 Grades like Grade 2, Grade 5, Grade 8, ASTM A307, Structural A325 and A490
Various Sizes with an abundance of options for each type of fastener including both standard and metric
Ferrous and Non-Ferrous Materials such as steel, stainless steel, aluminum, silicon bronze, and nylon
Many Finishes such as plain, commercial zinc, zinc yellow, phosphate and oil, black oxide, and dacrotized
Property Classes for the strength of your metric fasteners
Styles/Types to fit a variety of purposes
Although non-ferrous fasteners are considered to be the enhanced choice, we can deliver these fasteners quickly for your convenience. We offer a variety of stainless steel including 18-8 Stainless Steel, 316 Stainless Steel, and 410 Stainless Steel. Non-ferrous metals can provide quite a few benefits including:
Additional corrosion resistance to increase the overall life of the fastener
Meet FDA requirements
With our continuous large inventory of ferrous and non-ferrous standard and metric fasteners, we can provide quick and reliable manufacturing and distributing services to all types of industries and manufacturers, including: Maintenance Repair & Operations (MRO), Original Equipment Manufacturer (OEM), construction, plumbing, commercial maintenance companies, and so many more. Since many of our suppliers won't sell direct, and with BTM Manufacturing, ISSCO is your leading comprehensive fastener distributor in the Kansas City area.